Johncock Forestry Products sells wholesale mulch in Michigan. As a locally-owned and -operated saw mill, we're able to create high-quality, nutrient-rich mulch at affordable rates. We're proud to provide our community with excellent landscape materials that leave their properties looking great.
Why Choose Mulch?
We sell virtually every type of wood mulch imaginable; our mulch products are both aesthetically pleasing and exceptionally practical. Natural wood mulch breaks down over time, adding nutrients to the soil. It also serves to trap moisture in the ground, keeping roots happy and healthy.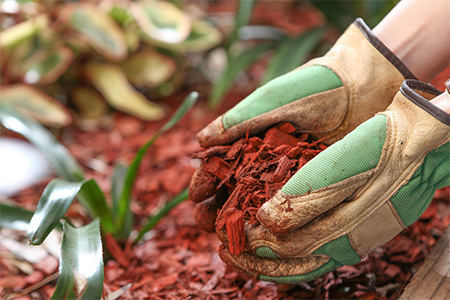 Types of Mulch We Offer
We're proud to sell locally-sourced, wood-based products. Our team strives to make as easy as possible to purchase mulch that meets your needs. You can take advantage of our prompt and affordable in-house delivery services. Be sure to inquire with one of our timber experts to learn more about the different mulch products we currently have in-stock.
We maintain a robust inventory of high-quality mulches, including playground wood mulch in Michigan, and more:



Cedar mulch

Durable, fragrant and attractive, cedar mulch is an excellent way to retain soil moisture and make your landscaping appealing and attractive.




PREMIUM DOUBLE GRIND BARK MULCH

Bark mulch breaks down with relative ease, meaning that it adds nutrients to the soil at a rapid rate. Bark mulch is an excellent tool for both landscaping and gardening.




Color-Enhanced Mulch

If you're looking for a way to make your property pop, color enhanced mulch is a safe way to add some pizzazz to your landscaping.




Playground Wood Mulch

Wood mulch is a beautiful, natural material to use at your playground or park space.




Wood Chips




Animal Bedding Saw Dust
Schedule Mulch Delivery
Call Johncock Forestry Products today at 989-257-4444 for pricing and availability. We provide wholesale mulch, wood chips and animal bedding delivery in 140 yd walking floor trailers. From Alpena to Detroit, and everywhere in between, we have you "covered".